house for sale - /!\ Option /!\
Rhode-Saint-Genese (1640)
Info/Visits Celine 0472 02 92 02 - In the beautiful residential and quiet district of Espinette Centrale, green and very popular in Rhode - Easy access to the forecourt (10 min walk) or to Rhode train station (1.5 km , 20 min walk) Majestic 5-bedroom villa (currently 4, 1 bedroom that can easily be divided into 2), on a beautiful flat south-facing plot of +/- 10 ares with century-old trees. +/- 330 m2 built (!!)
Ground floor: large hall with cloakroom and toilet (can accommodate an office), large living/dining room +/- 70 m2 with high ceilings (3 meters) (can accommodate a grand piano),
Large space that can be used as an office or playroom or scullery, Vintage equipped kitchen.
1st floor: 4 or even 5 bedrooms (21, 20,12 12), bathroom and shower room, toilet. The master bedroom with its own bathroom and adjoining shower and dressing room and toilet, laundry room with sink. Basement: large garage, gas heating (Viessmann boiler) and cellar space, water softener.
Access to the large attic (+/- 100 m2) via a hatch: storage space or great potential for additional development if necessary. Double glazing everywhere, PEB E (415) (we are only 15 kwh/m2 from D) To visit without delay!
The seller reserves the right to refuse or accept an offer freely and autonomously, on the basis of several criteria such as the amount of the offer, the conditions precedent, time limit for signature, etc.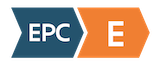 ---
house for sale
---
Précompte immobilier

2700 €

PEB Espec (kWh/m²/an) : 415
PEB Etotale (kWh/an) : 117537
PEB N°. : 20230414-0002866060-RES-1
PEB émission CO2 : 21
PEB classe : E

Info/Visits Celine 0472 02 92 02 - In the beautiful residential and quiet district of Espinette Centrale, green and very popular in Rhode - Easy access to the forecourt (10 min walk) or to Rhode train station (1.5 km , 20 min walk) Majestic 5-bedroom villa (currently 4, 1 bedroom that can easily be divided into 2), on a beautiful flat south-facing plot of +/- 10 ares with century-old trees. +/- 330 m2 built (!!)
Ground floor: large hall with cloakroom and toilet (can accommodate an office), large living/dining room +/- 70 m2 with high ceilings (3 meters) (can accommodate a grand piano),
Large space that can be used as an office or playroom or scullery, Vintage equipped kitchen.
1st floor: 4 or even 5 bedrooms (21, 20,12 12), bathroom and shower room, toilet. The master bedroom with its own bathroom and adjoining shower and dressing room and toilet, laundry room with sink. Basement: large garage, gas heating (Viessmann boiler) and cellar space, water softener.
Access to the large attic (+/- 100 m2) via a hatch: storage space or great potential for additional development if necessary. Double glazing everywhere, PEB E (415) (we are only 15 kwh/m2 from D) To visit without delay!
The seller reserves the right to refuse or accept an offer freely and autonomously, on the basis of several criteria such as the amount of the offer, the conditions precedent, time limit for signature, etc.
documents?id=5376889&filename=c9500ac1a8f244f2b338d167a0f89f14-r%20etage.jpg
documents?id=5376893&filename=73d950fed41540f281a70bd84eca2b98-Sous-sol.jpg
documents?id=5376892&filename=94af0f1c8e8f4ababcc45ab272b387d3-Rez-de-chaussee.jpg
documents?id=5376891&filename=8da66ee7dfc348c6a7a90571828a1aec-Rez-de-chaussee%20%20Jardin.jpg
documents?id=5376894&filename=31c77558b5374fc59b08e9879ba5fde7-Calculer%20-%20Notaire.be%2012.pdf
documents?id=5376895&filename=abf1b517cecc45f5a50bdc6d8076b315-Calculer%20-%20Notaire.be%203.pdf
documents?id=5376890&filename=7bd60d6e18ed45ea9329acb3278dacbd-Grenier.jpg
documents?id=5376888&filename=7f68566db93645a5b009b25e489a4c49-Kastanjeboslaan%2029%2C%201640%20Sint-Genesius-Rode%20DV14042023.pdf