house for sale
Rhode-Saint-Genese (1640)
Celine Janssen 0472 02 92 02 - In a quiet, green and very popular residential area of ​​Rhode - Pedestrian access to Rhode station (1km, 14 min on foot)
Charming 5 bedroom villa, very well renovated (PEB C), on a plot of +/- 7 ares. 15 minutes from the French Lycée.
Ground floor: large hall with cloakroom and toilet, large living / dining room +/- 45 m2, Large space that can be used as an office or bedroom 1, nice kitchen.
1st floor: 4 bedrooms, 1 with en-suite bathroom and shower and dressing room, 1 toilet, 1 shower room.
Basement: Large Garage, - laundry room with sink - boiler room and garage space for 1 car.
Access to the storage attic via a hatch. Doubl-glazed windows everywhere, Oil heating. To visit without delay!
The seller reserves the right to refuse or accept an offer freely and independently, on the basis of several criteria such as for example the amount of the offer, the conditions precedent, signature period, etc.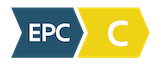 ---
---
Précompte immobilier

1993.35 €

PEB Espec (kWh/m²/an) : 294
PEB Etotale (kWh/an) : 67946
PEB N°. : 20201129-0002344911-RES-1
PEB émission CO2 : 7783
PEB classe : C

Celine Janssen 0472 02 92 02 - In a quiet, green and very popular residential area of ​​Rhode - Pedestrian access to Rhode station (1km, 14 min on foot)
Charming 5 bedroom villa, very well renovated (PEB C), on a plot of +/- 7 ares. 15 minutes from the French Lycée.
Ground floor: large hall with cloakroom and toilet, large living / dining room +/- 45 m2, Large space that can be used as an office or bedroom 1, nice kitchen.
1st floor: 4 bedrooms, 1 with en-suite bathroom and shower and dressing room, 1 toilet, 1 shower room.
Basement: Large Garage, - laundry room with sink - boiler room and garage space for 1 car.
Access to the storage attic via a hatch. Doubl-glazed windows everywhere, Oil heating. To visit without delay!
The seller reserves the right to refuse or accept an offer freely and independently, on the basis of several criteria such as for example the amount of the offer, the conditions precedent, signature period, etc.

documents?id=3121130&filename=4b8e9d640b3142909355a67aaac7418e-EPC%20%281%29.pdf
documents?id=3121131&filename=0658b7590c8a4410a8aeaee104028d4e-r%20etage%20%284%29.jpg
documents?id=3121132&filename=d1e1f0841a69421cb9696c3d5152d48f-Cave%20%283%29.jpg
documents?id=3121133&filename=bcc86f5cb8834199a2a4d91b95af6673-Rez-de-chaussee%20%286%29.jpg
documents?id=3121134&filename=05b38e87118d460995b3a792d1bc452d-Rez-de-chaussee%20avec%20jardin.jpg